Psychiatrist
Altamonte Springs, FL
A psychiatrist is a medical doctor who helps diagnose and treat patients with various behavioral and mental disorders. Whether the patient is struggling with a chronic or acute mental health issue, a psychiatrist can employ multiple therapeutic tools, including medication, to help the patient return to a positive state of mental health. At Florida Psychiatric Associates, we help people cope and regain control over their lives.
Psychiatric services are available from Florida Psychiatric Associates in Altamonte Springs and the surrounding areas. If you or someone you love struggles with emotional or mental health issues, we are here to help. Call us at (407) 960-5633 to learn more or to make an appointment.
Psychiatry Explained
Psychiatry is the medical field dealing with examining, diagnosing, and treating mental or psychiatric illnesses and disorders. Psychiatrists must complete four years of college and four years of medical school, followed by a four-year general psychiatric residency. After that, they take an exam to become board certified by the American Board of Psychiatry and Neurology. Some gain additional training to specialize and be certified in one of the following areas of psychiatry:
Addiction/substance abuse
Child/adolescent
Forensic
Geriatric
Pain medicine
Psychosomatic medicine
Sleep
Psychiatrists are medical doctors who perform Comprehensive Psychiatric Evaluations which include Medical History, Lis of Medications used, List of Allergies, Past Psychiatric History and Treatment, Drug and Alcohol Use History and detailed Family Health History which includes both Medical and Psychiatric Illnesses in the family. Finally, Social History including Work/Employment History. Also, education and relationships are explored.
Psychiatrists then come up with the individualized treatment plans based on Biopsychosocial Data collected.
All these mental health professionals are trained in Talk therapy, also called Psychotherapy.
Some people confuse psychiatrists with psychologists.
Their titles sound similar, but they are not the same. Both are rigorously schooled and trained in helping those with mental illness.
The main difference between the two is that psychiatrists are medical doctors and can prescribe medications. Through "Talk Therapy" these Mental Health Professionals help the patient find more positive ways of dealing with their emotions and life problems.
"Psychiatrists will often work with other Mental Health professionals to treat patients with Psychotherapy."
Treatment and Medications
Psychiatrists treat a wide variety of mental health disorders, including the following:
Anxiety Disorders
Panic Disorder
Depressive Disorders
Mood Disorders
Obsessive Compulsive Disorders
Psychosis
Substance abuse disorder
Concentration/attention issues
Impulse Control Disorders
Adolescent Disorders
Geriatric Disorders
Conditions are diagnosed through a comprehensive psychiatric evaluation. This evaluation is the first step in the treatment process. Some patients have a combination of these mental health issues and require a multi-faceted approach to treatment.
These doctors may employ treatments such as transcranial magnetic stimulation (TMS) and other brain stimulation therapies but are most likely to use prescription medications.
Typical psychiatric drugs include antidepressants, anti-anxiety medications, stimulants, hypnotics, antipsychotics, and mood stabilizers. It is important to take these medications under a psychiatrist's supervision to monitor for effectiveness, undesirable side effects and avoid unsafe drug interactions.
The patient must inform the psychiatrist of any alcohol or drug use as these substances may not mix well with many psychiatric medications. Drug and alcohol use may also decrease the effectiveness of these medications.
"Some patients have a combination of these mental health issues and require a multi-faceted approach to treatment."
What to Expect at the First Appointment with a Psychiatrist
A quality relationship between doctor and patient is vital to the success of treatment. An important purpose of the first appointment is to make sure the patient is comfortable with the psychiatrist. It is vital the patient feels they can be open and candid with the psychiatrist about their entire health history, including difficult subjects such as trauma, psychotic episodes, and recreational drug use.
The doctor will interview the patient extensively to try to get a preliminary diagnosis. The psychiatric evaluation typically covers a patient's medical history, past mental health problems, and family history of mental illness. The psychiatrist will question the patient about their current symptoms, the intensity of symptoms, and how their daily lives are affected.
After getting the patient's medical and psychiatric history and assessing the patient's current state of health, the doctor may want to order additional tests. Often these tests are to make sure the condition is not a result of a physiological issue such as hormones or a medication the patient is already taking. Pre-existing medical conditions, current medications, and alcohol and drug use can impact treatment and aggravate mental disorders.
The doctor will discuss the diagnosis with the patient and suggest a treatment plan. The patient should ask any questions they have about the treatment and express any concerns at this appointment. The doctor will then schedule follow-up appointments to verify the treatment is working or make necessary adjustments.
"It is vital the patient feels they can be open with the psychiatrist about their entire health history, including difficult subjects such as trauma and Substance Use"
Benefits of Psychiatry
A psychiatrist can help patients regain their sense of well-being. Depending on the patient's condition, a psychiatrist can help those suffering from depression and/or anxiety finally find relief, and those struggling with substance dependency break free. A psychiatrist can recognize hypothyroidism, a condition easily misdiagnosed as a mental illness. By screening for this condition, they can connect the patient with the correct form of treatment. Even patients dealing with debilitating illnesses such as bipolar disorder and schizophrenia can lead happy and productive lives with the help of a psychiatrist.
Dealing with mental illness often requires daily management and a multi-pronged approach to treatment. Though medication is helpful, doctors often recommend combining it with counseling from a psychologist.
In addition to anti-anxiety meds, a person might undergo cognitive-behavioral therapy with a psychologist to change anxiety-producing behavior or thought patterns. This is just one example of how psychiatry and psychotherapy work together to help patients deal with the complex problem of mental illness.
"A psychiatrist can help patients regain their sense of wellbeing."
Questions Answered on This Page
People Also Ask
Finding The Right Psychiatrist
When a patient seeks psychiatric help, it is usually because a mental health issue has gotten to the point where it interferes with their daily life. Patients should know they do not have to wait until matters become drastic before seeking help. Almost everyone will have to deal with a mental health issue at some point in their life, and there is no shame in seeking help. The sooner a person seeks help, the easier it will be to treat them. In addition, poor emotional and mental health will eventually have a negative impact on a person's physical health if not treated.
Talking to a friend or family member one trusts about their mental health is a good place to start when seeking help. This is the first step many take in finding a psychiatrist. Next, patients can turn to their primary care physician for a referral. Many insurance companies can provide a list of providers on one's plan. Then, the patient can go online to read reviews of the psychiatrists on that list. If one is new to the area, the internet is a good source for information on local psychiatrists as well.
People can even use the internet to start doing a background check on a doctor they are considering. All of this takes time, which is another reason patients should not wait until there is a crisis or near-crisis to seek help. It is perfectly acceptable to talk to a few psychiatrists to find the right fit. Patients should ask a lot of questions at the consultation, as this is someone they will be working with for a while and someone they should feel comfortable sharing personal information with.
Often, people do not realize someone is having a problem with mental health issues until it becomes a crisis. It is important to know what to do if this happens. If someone you know is having a psychiatric emergency, get them to an emergency room. If the person is in immediate danger of harming themselves or another person, call 911. If someone has a family member who has a severe mental disorder, it is important to know what resources are available in the area. This way, family members will be better prepared to help if a loved one is in trouble.
"Almost everyone will have to deal with a mental health issue at some point in their life, and there is no shame in seeking help."
Frequently Asked Questions
Q. What types of conditions can psychiatric medication treat?
A. Antidepressant and anti-anxiety medications treat depression or anxiety that is so severe it inhibits a person's ability to function. They may also help patients where other methods of dealing with depression and anxiety have failed. Stimulants are often used to treat attention-deficit hyperactivity disorder (ADHD). People struggling with schizophrenia or bipolar disorder are often treated with antipsychotics and mood stabilizers, and, in some cases, antidepressants. Our team takes great care in matching the patient with the correct medication that will help.
Q. How long does it take psychiatric medication to work?
A. Some patients notice their medication starts to work right away, while others need to wait a while to feel improvements. Many antidepressants take several weeks or a month to begin working. The important thing is to be patient and report any troublesome side effects to your doctor. If you find the medication is not working for you after a certain amount of time, your doctor can adjust the treatment at one of your follow-up appointments.
Q. What are the side effects of psychiatric medications?
A. The side effects for each drug are different, and they vary for each person. The doctor will discuss all the possible side effects of the medication with the patient. Patients take these medications under close supervision to monitor for harmful side effects or drug interactions. If the side effects are too much for the patient to tolerate, the psychiatrist will either adjust the dose or suggest a different medication.
Q. What if I do not have insurance?
A. Most counties offer help to low-income or uninsured residents dealing with mental illness. You may also call the National Alliance on Mental Illness (NAMI) toll-free hotline or go to nami.org. You may find additional resources in your area through an online search.
Q. How do I know if I need a psychiatrist or a psychologist?
A. The answer to this question depends on the situation. In some cases, a person will end up seeing both. If you struggle with a relationship or have trouble with a life event, seeing a psychologist is recommended. If your mental and emotional state interferes with your daily living and does not appear to have an exact cause, seek a psychiatrist. A licensed professional can make an informed recommendation.
Q. Are psychiatric medications addictive?
A. Most psychiatric medications do not pose an addiction risk if taken as directed under the supervision of a qualified doctor. However, certain stimulants used to treat ADD/ADHD, such as Adderall ®, an amphetamine, carry a high risk of abuse. Additionally, a number of anti-anxiety medications, such as Xanax®, Klonopin®, and Valium® pose an addiction risk to those prone to addiction. The patient must discuss any addiction concerns with their doctor. Addiction makes mental illness harder to treat. A psychiatrist assesses a person's risk of becoming addicted during the initial evaluation or prescribing certain drugs.
Change Is Possible – Call Us Today
Life isn't always easy. Are you struggling? Are you looking for a highly personalized and professional approach tailored to your individual needs? Instead of waiting around, call us today. You should know that there is hope for a better tomorrow.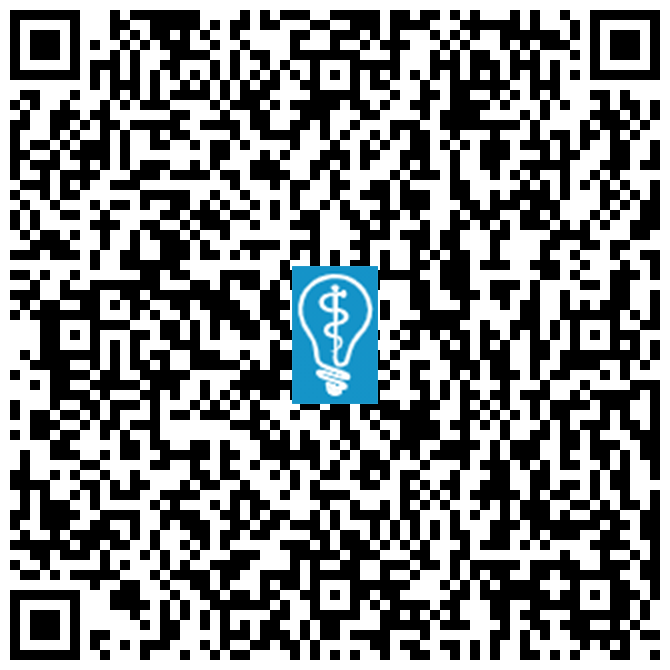 Scan here to view this page, Psychiatrist, on mobile
Call Us Today
If you are suffering from a mental and emotional health issue, our psychiatrists are here to help. With the right combination of medication and other treatments, you will feel like yourself again. Call us today at 407-960-5633 to learn more or make an appointment.
Helpful Related Links
About our business, license, and website security
Florida Psychiatric Associates was established in 2003.
We accept the following payment methods: American Express, Cash, Discover, MasterCard, and Visa
We serve patients from the following counties: Seminole County, Volusia County and Orange County
We serve patients from the following cities: Altamonte Springs, Lake Mary, Sanford, Deltona, Orange City, DeBary, Apopka, Maitland, Winter Park and Orlando

FL (License #ME68974)

. View License Information and Specifics

National Provider Identifier Database

(1518910835). View NPI Registry Information

Norton Safe Web

. View Details

Trend Micro Site Safety Center

. View Details
Related Posts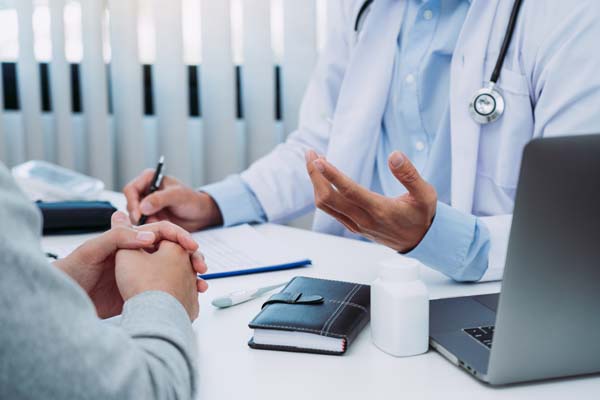 Thinking about undergoing drug management services so you can end your drug or alcohol addiction? Also known as medication management, this alternative treatment option is available to those who no longer want to be addicted to a substance. If you are ready to undergo treatment that can help you get your life back on track,…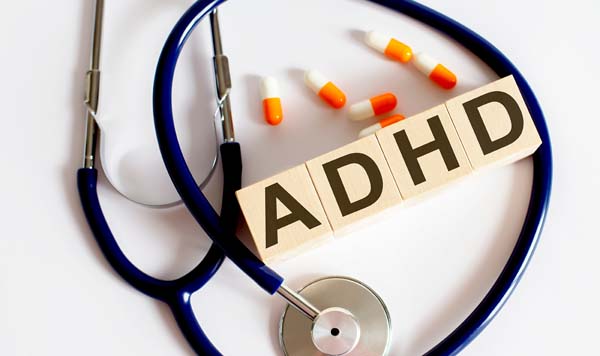 As an often chronic and disabling condition, attention deficit hyperactivity disorder, or ADHD, can cause serious issues in your life. Thankfully, ADHD treatment from a qualified psychiatrist is available to help manage the symptoms.ADHD is a condition that primarily consists of impulsive behavior, hyperactivity, and difficulty paying attention. It can occur in both children and…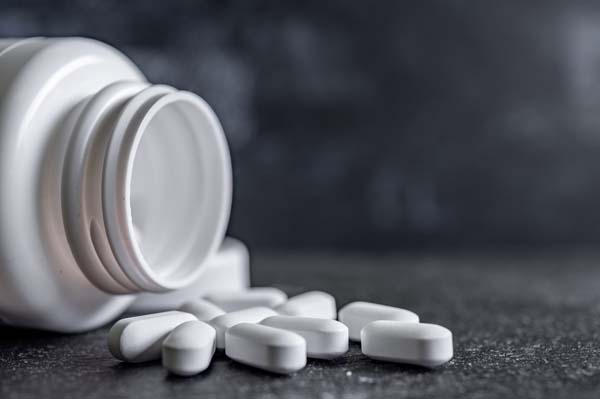 Using medication assisted treatment to overcome drug problems could be the right strategy for you or your loved one. Coping with drug dependency can be challenging. It may also take a multi-faceted approach. If you or someone you care about is struggling with drugs, talk to a health care professional. A doctor or therapist may…
Explore additional topics covered on our website: