Psychiatry and Counseling
Altamonte Springs, FL
Psychiatry and counseling can work as effective solutions to several mental health issues. However, the two are frequently interchanged, although they are different. Psychiatry has more to do with correcting the chemical imbalances present in the brain, while counseling focuses on talk treatment to correct any cognitive errors in functioning.
Psychiatry and counseling are available at Florida Psychiatric Associates in Altamonte Springs,and the surrounding area. If you are dealing with mental health issues, you may not know where to turn. We may be able to help. Call us today at (407) 960-5633 to schedule an appointment or learn more about our services.
When to Seek Help for Mental Health Issues
According to Mayo Clinic, mental health is "the overall wellness of how you think, regulate your feelings and behave." When people experience a significant disturbance in their mental health, they are said to have a mental health disorder. Such a disorder may change how well one is able to maintain relationships, function in social settings, perform at work or school, learn at a level appropriate for one's age and intellectual level, and participate in other important activities.
It is essential to understand that cultural norms and social expectations play a key role in defining mental health disorders. In other words, what is seen as disruptive in one society may be seen as normal in another. The Diagnostic and Statistical Manual of Mental Disorders (DSM) is a guide published by the American Psychiatric Association that provides criteria for making a diagnosis of various mental health issues.
While every mental health condition has its own unique set of signs and symptoms, mental health issues become problematic when they are causing:
Distinct changes in personality, eating or sleeping patterns
Excessive anger, hostility, or violent behavior
Excessive anxiety
Extreme mood swings
A feeling of disconnection or withdrawal from normal activities
Inability to cope with problems or daily activities
Prolonged sadness, depression, or apathy
Substance misuse
Thoughts or statements about suicide or harming others
Unusual or "magical" thinking
"When people experience a significant disturbance in their mental health, they are said to have a mental health disorder."
What Is a Psychiatrist
Since psychiatry is the branch of medicine specializing in diagnosing, treating, and preventing mental, emotional, and behavioral disorders, psychiatrists are medical doctors (M.D.'s or D.O.'s) who specialize in mental health. This also encompasses substance use disorders, as psychiatrists can assess the physical and mental aspects of various psychological problems.
As physicians, psychiatrists can order and perform all the necessary tests to diagnose a patient. They may also utilize discussions with patients in their diagnoses. With their education and clinical training, psychiatrists are uniquely qualified to understand the intricacies between mental health issues and other medical illnesses, along with the relationship between genetics and family history. They can use this understanding to make a complete and accurate diagnosis and develop a treatment plan.
Education Required to Become a Psychiatrist
Becoming a psychiatrist requires a person to complete medical school, pass a written examination for a state license to practice medicine, and finally, complete four years of psychiatry residency. During the first year of residency training, psychiatrists are typically in a hospital working with patients with a wide range of mental health conditions. They must then spend at least three more years learning how to diagnose and treat mental health.
This may include various forms of psychotreatment, along with the use of psychiatric medications and other treatments. Training must take place in inpatient, outpatient, and emergency room settings. Once residency training is complete, many psychiatrists voluntarily take a written and oral examination given by the American Board of Psychiatry and Neurology to become a "board-certified" psychiatrist and must be recertified every ten years.
In addition to completing four years of general psychiatry training, some psychiatrists may also choose to complete specialized training. Fields they may decide to become certified in include:
Addiction psychiatry
Child and adolescent psychiatry
Forensic (legal) psychiatry
Geriatric psychiatry
Pain medicine
Psychosomatic (mind and body) medicine
Sleep medicine
Issues Treated by a Psychiatrist
There are several reasons one may need to see a psychiatrist. These problems may have a sudden onset or could be long-term. The former could include experiencing frightening hallucinations, while the latter could include persistent feelings of sadness that distort everyday life. In short, psychiatrists can help anyone in need of a diagnosis, treatment, and prevention of a mental health condition.
"Since psychiatry is the branch of medicine specializing in diagnosing, treating, and preventing mental, emotional, and behavioral disorders, psychiatrists are medical doctors (M.D.'s or D.O.'s) who specialize in mental health."
What Is a Therapist
According to VeryWell Mind, a therapist is any professional trained to "provide treatment and rehabilitation." Though the term tends to be most frequently applied to psychologists, it can also include counselors, life coaches, social workers, and more.
While the term therapist is not a protected occupational title, there are several types of therapists who must be licensed in order to practice. This includes marriage and family therapists and occupational therapists. Therapists may also be referred to as psychotherapists or counselors, and they are often part of a broader treatment team to help patients overcome their mental health issues.
Education Required to Become a Therapist
Since the term therapist applies to several different professions, it can be difficult to define the education required to become a therapist. To become a psychologist, however, one must have both an undergraduate degree and a doctorate degree — a total amounting to eight to 12 years in higher education.
Practicing psychologists will also need certification to work, and many states require licensure. They must be licensed to practice where they work in all states and in the District of Columbia. However, licensing laws depend on the state and type of position. Psychologists must also complete an internship and at least one to two years of supervised professional experience. Additionally, they must pass the Examination for Professional Practice in Psychology.
Issues Treated by a Therapist
There are several reasons one may want to speak with a therapist. Most people who decide to seek a therapist do so because they are experiencing symptoms related to a mental health condition such as anxiety, behavior issues, depression, and more. In any case, treatment is not only for significant conditions or situations. A therapist can help anyone undergoing stress or wanting to overcome any issue that might be holding them back from living normal lives.
"A therapist can help anyone undergoing stress or wanting to overcome any issue that might be holding them back."
Other Types of Therapy
As mentioned earlier, there are several types of therapists aside from psychologists. These include social workers, applied behavioral analysts, occupational therapists, and counselors. Each type of therapist has a distinct set of skills and qualifications that make them uniquely prepared to handle various types of mental health conditions.
Social Workers
Social workers are therapists whose primary focus is to enhance overall client well-being. They also aim to help meet the basic and complex needs of larger communities. As such, social workers work with several different populations and types of people, especially those who are vulnerable, oppressed, or in poverty.
Social workers may also be required to participate in certain legislative processes to form social policies, though this depends on their specialty, job title, and place of employment. They are well-educated and trained to address any barriers, including social injustices, affecting a client's well-being.
Education Required to Become a Social Worker
To become a social worker, individuals must have a minimum of a bachelor's degree and courses in case management, social services, and social work practice. Though it is not necessary to major in social work to pursue social work opportunities, courses, internships, and volunteer opportunities all help prepare future social workers. Additionally, graduate programs in social work may require a bachelor's degree for admission.
Furthermore, social workers must complete an internship to practice. This internship or practicum, at the undergraduate level, may include placements in schools, government agencies, or social service organizations. At the master's level, students may complete a more extensive internship within their specialty area.
Issues Treated by a Social Worker
Many social workers choose to specialize their training by focusing on a specific area. This may include children and families, healthcare, school social work, or mental health. Selecting a specialty allows students to build specialized knowledge while also standing out on the job market. Social work specialties include, but are not limited to:
Administration and management
Advocacy and community organization
Aging
Child welfare
Developmental disabilities
Healthcare
Applied Behavioral Analysts (ABA)
Applied behavioral analysis, or ABA, is a type of treatment focused on improving specific behaviors. These behaviors may include communication, social skills, reading, and academics. They may also include adaptive learning skills, such as hygiene, grooming, fine motor dexterity, domestic capabilities, job competence, and punctuality.
As their name suggests, applied behavioral analysts are those therapists who use applied behavioral analysis in their practice. They work with both children and adults with psychological disorders in various settings. These may include workplaces, homes, schools, and clinics. ABA is most commonly used as a therapeutic intervention for clients with autism.
Education Required to Become an Applied Behavioral Analyst
To become an applied behavioral analyst, one must hold a master's degree in ABA or another master's degree with a concentration in ABA. Those who only hold a bachelor's degree can become a board-certified assistant behavior analyst (BCaBA). They can only work under the supervision of a BCBA practitioner. They may also supervise the work of registered behavior technicians (RBTs).
While a bachelor's degree in applied behavior analysis would well prepare a student for a master's degree, they may choose to major in related fields, such as psychology or social work. Work experience is also important in getting accepted into graduate school. To be eligible for the BCBA certification exam, students must also undergo supervised fieldwork. Students have the option of completing 1,500 hours of supervised independent fieldwork or 750 to 1,000 hours of practicum including a higher percentage of supervised hours. Board-certified behavior analysts must complete continuing education, adhere to the ethical requirements, and submit an application with recertification fees once every two years.
Issues Treated by an Applied Behavioral Analyst
Applied behavioral analysis can be customized to meet each client's specific needs. However, according to Healthline, children treated by ABA typically show more interest in those around them, communicate with others more effectively, learn to ask for things they want both clearly and specifically, have better focus at school, fewer or totally eliminated self-harming behaviors, and fewer tantrums or other outbursts.
Occupational Therapists
According to the American Occupational Therapy Association (AOTA), occupational therapists are primarily concerned with what matters to the client. Their main goal is to help people of all ages do the things they want and need to do through therapeutic occupations or everyday activities. This commonly involves helping children with disabilities participate fully in school and social situations, supporting older adults through physical and cognitive changes, and more. Occupational treatment typically involves an individualized evaluation, customized intervention, and outcome evaluations.
Education Required to Become an Occupational Therapist
To become an occupational therapist, individuals must graduate from an accredited program, regardless of the degree required at the time. The AOTA can then affirm that they are qualified to practice occupational treatment. Occupational therapists may be employed in various roles, such as academics, advocate, consultant, manager, practitioner, and researcher. However, this list is not exhaustive.
All occupational therapists must complete an Accreditation Council for Occupational Therapy Education (ACOTE®)-accredited educational program. Before the year 2007, such programs were available at the bachelor's, master's, or doctoral level. Since then, however, these programs have stopped being available at the bachelor's level. Nonetheless, graduates of all programs must successfully complete 24 weeks of mentored practice experience before taking the national certification exam administered by the National Board for Certification in Occupational Therapy (NBCOT®).
Issues Treated by Occupational Therapists
Occupational treatment can benefit virtually anyone who needs help carrying out daily activities. However, while this may seem similar to physical treatment, there are distinct differences between physical treatment and occupational treatment. While physical treatment focuses on treating pain, strength, joint range of motion, endurance, and gross motor skills, occupational treatment focuses on fine motor skills, visual-perceptual skills, cognitive skills, and sensory-processing problems.
Counselors
Mental health counselors are those professionals who utilize several psychotreatment methods and techniques to assist those experiencing psychological distress. They may work with individuals, families, groups, and communities to "deal with mental health issues and improve mental well-being." They may also work in several different kinds of settings, such as hospitals, mental health clinics, schools, and more.
People often seek the help of a mental health counselor when they are experiencing symptoms of psychological illnesses, social difficulties, addictions and substance abuse, emotional problems, self-esteem issues, grief, and marital difficulties. Additionally, some mental health counselors may choose to work with specific populations. Mental health counselors may regularly assess and diagnose clients, provide psychotreatment, conduct group sessions, develop treatment plans, and more.
Education Required to Become a Mental Health Counselor
Several mental health counselors begin their careers by completing a bachelor's degree in a human services field. This may include psychology, sociology, or social work. However, even those with undergraduate degrees in other fields can enter the field of mental health counseling. In any case, individuals must typically complete a certain number of basic prerequisite programs before being accepted into an accredited counseling master's degree program.
In addition to earning a master's degree in counseling, individuals must complete at least two to three years of supervised practice under a licensed professional. This typically translates into a minimum of 2,000 to 3,000 hours of supervised practice before gaining licensure. However, this number may vary depending on the licensing state. To become a mental health counselor, one must also pass a state licensing exam. In some states, they must first also pass a test administered by the National Board of Certified Counselors (NBCC).
Issues Treated by a Mental Health Counselor
There are several reasons one may need or want to see a mental health counselor. Such issues may involve addiction, anxiety, depression, grief, and general difficulty in coping with life's stresses and challenges. Many people who seek the help of a mental health counselor may feel life has become too intense and unmanageable. Alternatively, they may feel disconnected from the things they used to enjoy and the people around them.
These are just some of the many situations that may cause a person to seek help from a mental health counselor. However, it is important to keep in mind that a person does not have to be in crisis or experience symptoms of a psychological disorder to seek the help of a mental health counselor. Instead, these professionals can help clients gain insight into their own behaviors, become better partners or parents, or increase motivation to achieve their goals.
"Each type of therapist has a distinct set of skills and qualifications that make them uniquely prepared to handle various types of mental health conditions."
Questions Answered on This Page
People Also Ask
Types of Psychotreatment
According to the American Psychological Association, there are five main approaches to psychotreatment: (1) psychoanalysis and psychodynamic therapies, (2) behavior treatment, (3) cognitive treatment, (4) humanistic treatment, and (5) integrative or holistic treatment. Psychoanalysis and psychodynamic therapies focus on "changing problematic behaviors, feelings, and thoughts by discovering their unconscious meanings and motivations." In contrast, behavior treatment centers on the role of learning both normal and abnormal behaviors, while cognitive treatment focuses on thoughts rather than actions. Furthermore, humanistic treatment emphasizes the patient's capacity to "make rational choices and develop to their maximum potential." Integrative or holistic treatment takes elements from several approaches to customize their treatment to their client's unique needs.
Areas of Psychology
Just as there are several types of psychotreatment, there are also several areas of psychology. These include abnormal psychology, behavioral psychology, biopsychology, and clinical psychology. Each area of psychology examines questions and problems from a unique perspective, with a shared goal of studying and explaining human thought and behavior. There are two major areas of psychology: research and practice. Research increases the base of knowledge, while practice applies research to the real world.
Those who practice abnormal psychology focus on psychopathology and abnormal behavior, while those who practice behavioral psychology (or behaviorism) see all behaviors as acquired. Biopsychology focuses on the brain, neurons, and nervous system. Clinical psychology is concerned with assessing and treating mental illness. It is important to remember that this list is not exhaustive, and several other areas and subareas of psychology exist.
"Just as there are several types of psychotreatment, there are also several areas of psychology."
Frequently Asked Questions
Q. Are psychiatrists the only ones qualified to prescribe medication?
A. Psychotropic medication is just one aspect of mental healthcare, and it is not always appropriate in every situation. However, it may benefit those with severe depression, bipolar disorder, and psychosis. A psychiatrist understands how to deal with both the psychological and interpersonal aspects of mental health issues, along with earning the qualified credentials to prescribe medication when necessary. Other mental health professionals cannot prescribe medication, as they are not doctors of medicine.
Q. Are there any questions I should ask about my medication?
A. It is always important to stay informed about your medication intake. Make sure you know the name of the medication and what it is supposed to do. You should also know how and when to take it, along with when to stop taking it and what to do if you miss a dose. You may also need to avoid certain foods, drinks, and other medications while taking certain medications. Make sure you know what these are. Ask your psychiatrist or doctor about any other questions and concerns you may have.
Q. How can I make the most of my treatment or counseling sessions?
A. Know that it is okay not to be okay. Be open and honest with your mental health professional, and attend your sessions regularly. Be an active participant, and be prepared for each session. By working collaboratively with a mental health professional, you can explore new behaviors and gain insight into your actions. Do not be afraid to ask questions, and let the counselor know if something is not working for you.
Q. Is what I say in treatment or counseling kept confidential?
A. According to the American Psychological Association, any information about your sessions or what is discussed during them is kept confidential unless you give verbal and written permission. However, some exceptions may apply — if your counselor determines that you are a threat to yourself or others, then they are under a legal obligation to report certain information to the appropriate authorities.
Q. What is considered an emergency or crisis mental health situation?
A. This varies on a case-by-case basis. However, common emergency mental health situations involve imminent suicidal thoughts or plans, imminent homicidal thoughts, gross cognitive impairment, severely losing emotional control, bizarre behavior, and recent trauma.
Change Is Possible – Call Us Today
Life isn't always easy. Are you struggling? Are you looking for a highly personalized and professional approach tailored to your individual needs? Instead of waiting around, call us today. You should know that there is hope for a better tomorrow.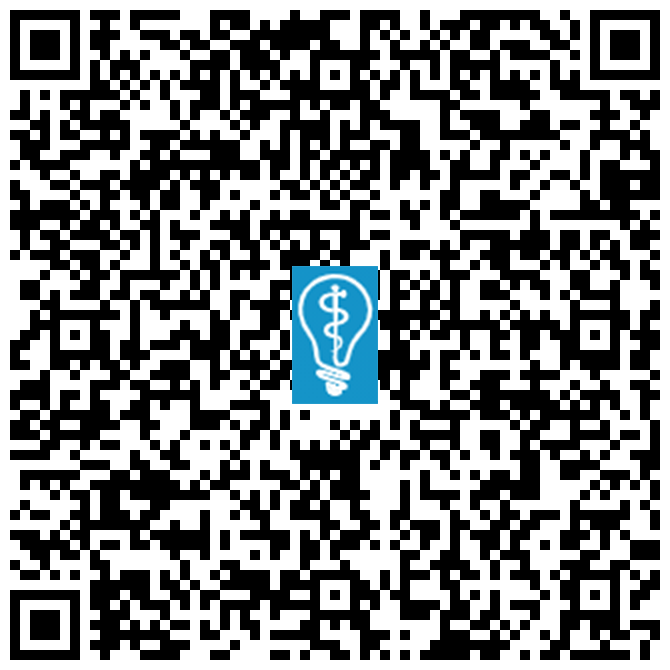 Scan here to view this page, Psychiatry and Counseling, on mobile
Call Us Today
If you are dealing with mental health issues, you do not have to go through them alone. We at Florida Psychiatric Associates are here to help. Call us today at 407-960-5633 to schedule an appointment or learn more about our services.
Helpful Related Links
About our business, license, and website security
Florida Psychiatric Associates was established in 2003.
We accept the following payment methods: American Express, Cash, Discover, MasterCard, and Visa
We serve patients from the following counties: Seminole County, Volusia County and Orange County
We serve patients from the following cities: Altamonte Springs, Lake Mary, Sanford, Deltona, Orange City, DeBary, Apopka, Maitland, Winter Park and Orlando

FL (License #ME68974)

. View License Information and Specifics

National Provider Identifier Database

(1518910835). View NPI Registry Information

Norton Safe Web

. View Details

Trend Micro Site Safety Center

. View Details
Related Posts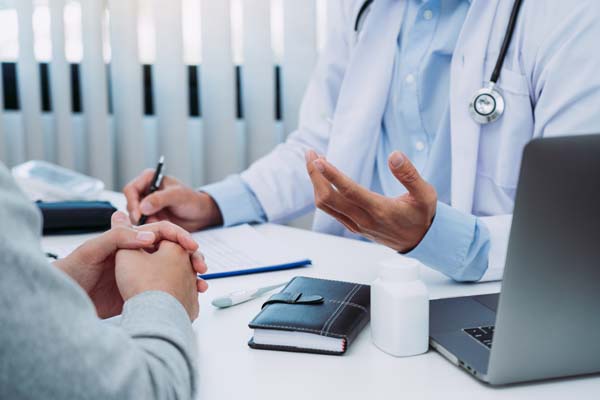 Thinking about undergoing drug management services so you can end your drug or alcohol addiction? Also known as medication management, this alternative treatment option is available to those who no longer want to be addicted to a substance. If you are ready to undergo treatment that can help you get your life back on track,…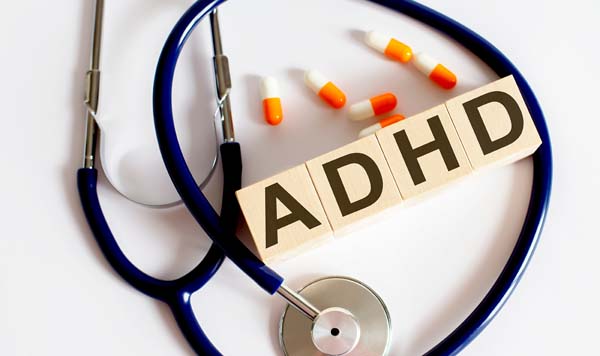 As an often chronic and disabling condition, attention deficit hyperactivity disorder, or ADHD, can cause serious issues in your life. Thankfully, ADHD treatment from a qualified psychiatrist is available to help manage the symptoms.ADHD is a condition that primarily consists of impulsive behavior, hyperactivity, and difficulty paying attention. It can occur in both children and…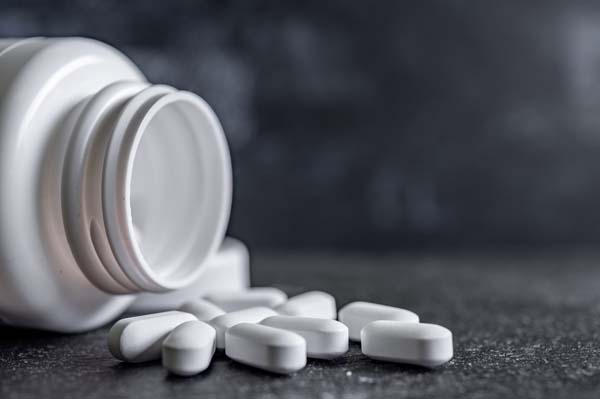 Using medication assisted treatment to overcome drug problems could be the right strategy for you or your loved one. Coping with drug dependency can be challenging. It may also take a multi-faceted approach. If you or someone you care about is struggling with drugs, talk to a health care professional. A doctor or therapist may…
Explore additional topics covered on our website: